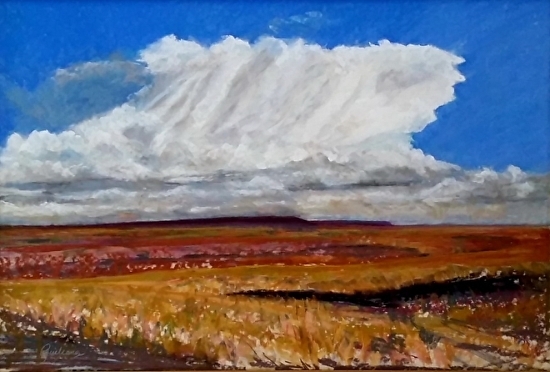 "Thundercloud" 34" x 41"
Nature's Palette >>
Being well known for her vivid interpretation of color and inspiration from nature, explore Giuliana's
work from diverse locations such as California's majestic land and sea, the
magical Northwest, and the enchanting Southwest.
Italian Life >>
Step into the daily life of Giuliana's painting in her beloved Italy where you will discover the origin of
her passion and heritage in her depiction of Italian culture, beauty, and daily live that she
is blessed to experience.
.
Other Work >>
Explore other select works from a variety of subject matter.
Painting Archive >>
Enjoy a look at featured work that is now in private collections around the world.

Giuliana Aubert Fine Art Studios:
USA: Manhattan Beach, CA USA (310) 288-3531 Italia: Lake Como, Italia (039) 328-8839 770
Mailing Address: P.O. Box 3382 Manhattan Beach, CA 90266
Any misuse, reproduction or distribution of the artwork or contents of this site is prohibited and in violation of Copyright Law.